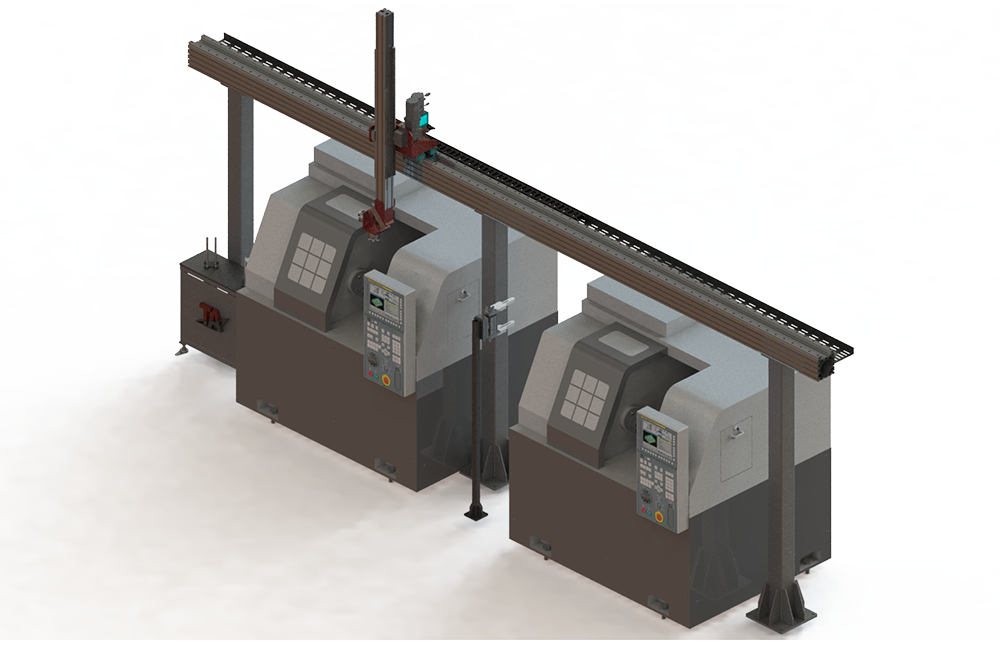 No floor space for line automation…?
Gantry Autoloaders are for you…!
Gantry Auto Loader are servo and Pneumatic based overhead units with fully automated process for loading of raw material and unloading of machined product from the machine with very less foot print space. which can be adopted to any machine with some modifications in machine and handshaking with main machines.
Like Stand Alone Autoloaders , Gantry loaders are also Very User friendly, easy change over of the components , very low Maintenance and easily interfaceble to any machine . Every Loader will be specially designed and customised to suit customer's layout and machine design.
Gantry Autoloaders are commonly used for complete line automation with minimum supervision and quality control.